Keep Calm and Practice Your Math Facts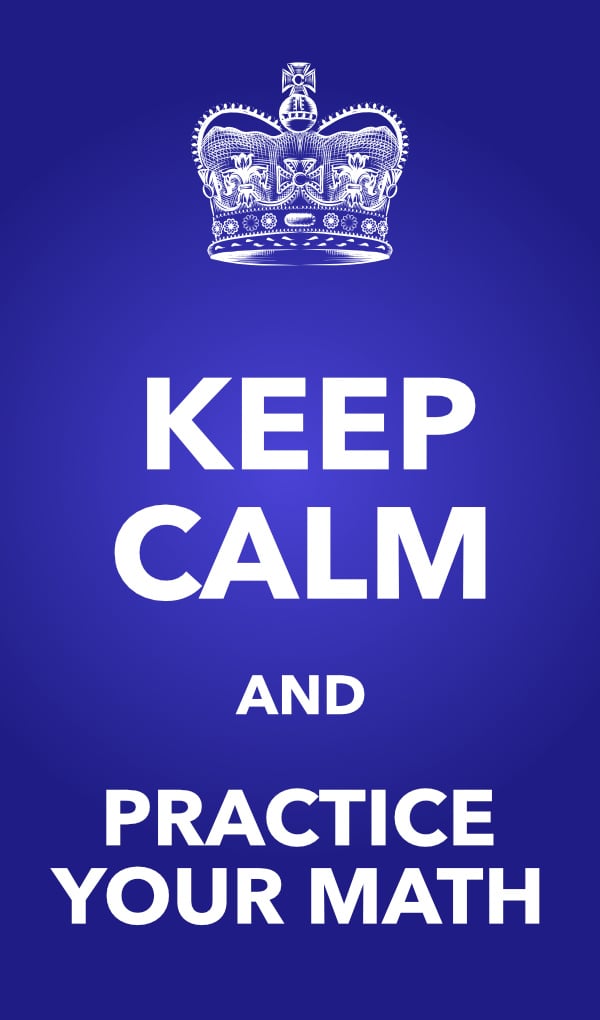 Wow. So if you're like us, this past week has involved a lot of uncertainty and a lot of change. School closures related to the coronavirus means that many families, including ours, will have kids home from school. Which means in the midst of questions and concerns about health, we'll also be undertaking a lot more educational responsibilities.
We have had candid conversations with the girls about what a virus is and how it's shared between people, primarily so they understand why their daily routines are going to be so different the next few weeks. The most important thing for kids to understand is that the disease isn't something likely to be serious for them personally or for their parents, but that by learning to be safe with their own health it can prevent older people or people who are already sick from getting much worse. And that we'll come out of this in time, and that their routines will return to normal.
In the meanwhile, as adults our responsibility to our kids is to show that life goes on even when major unexpected events happen. This isn't the first time a major illness has spread around the world, and it's not the first time the stock market has decided to take a roller coaster ride. Our parents have seen this before. Our grand parents and great-grandparents certainly have seen this before... Indeed, many of those older than us have certainly gone through far worse global events. Our kids will see fear and uncertainty again in their lifetimes. It's our job today to set the example for them and teach them what calm in the face adversity looks like so that in the future when they encounter problems, big and small, they're equipped to deal with it as adults.
That may be the most important thing we can teach our kids in the coming weeks.
But a little multiplication practice can't hurt either.
Stay calm and stay healthy.
P.S. If you're looking for a great collection of distance learning materials for a variety of subjects, I'd encourage you to take a look at this great list of resources compiled at Albert.io. I found a few real gems there that I hadn't seen before!